About us
Oasis Spa Ltd operates a boutique style wellness day spa located in the heart of Hamilton "Spa Oasis". The spa offers traditional and culturally inspired therapeutic treatments as well as an array of beauty services. The concept began as a home spa with a single treatment room in 2008. The expansion took place in 2012, with the move to the current location, #14 Laffan Street in Hamilton, A traditional Bermuda cottage was transformed into a day retreat with 5 treatment rooms, 3 chair pedicure room, sauna, and lounge. Over the years additional improvements have been made to increase our capacity and service offering. With our latest work we now have 7 treatment rooms and 2 pedicure rooms (5 chairs in all). A private outdoor escape in addition to our sauna and lounge.
________________________________________________________
Our Therapist
Our certified therapists have worked in some of the world's best locations for spa and wellness. They are inspired by their multicultural experiences and have created an exclusive menu of treatments that blend technique and philosophy to serve the body, mind and spirit of our Spa Oasis guests.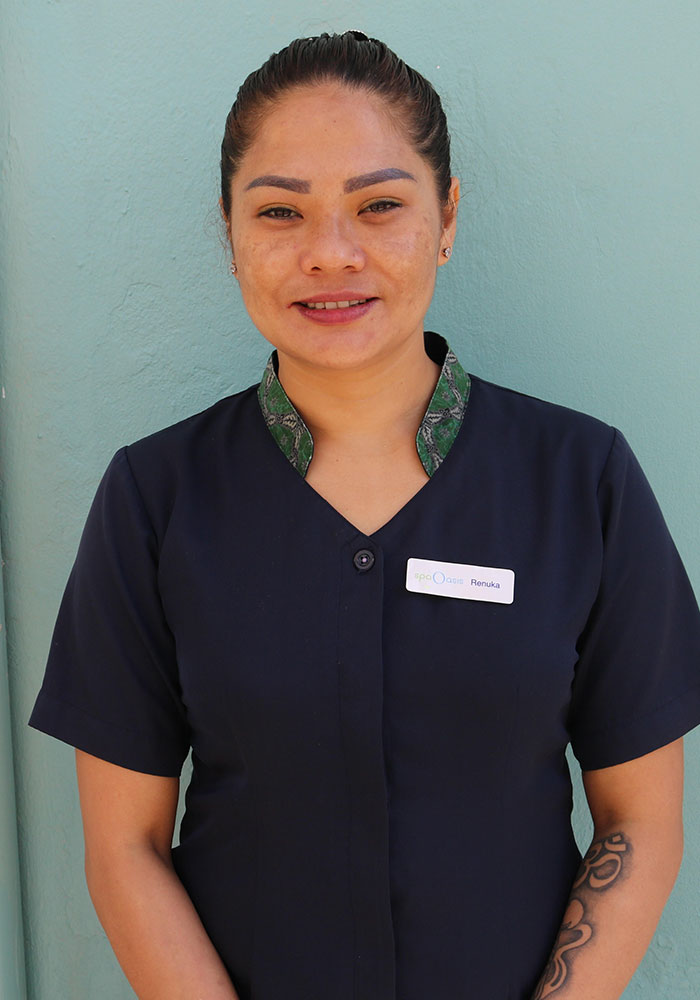 Renuka comes from Bhutan, a country on the Himalayas' eastern edge. She has 15 years of experience as a spa therapist, with certification in beauty and massage therapy from Aman Resort in Bhutan. She is a certified yoga instructor from Yoga Vidya Gurukul in Nasik, Mumbai. She believes in professionalism, hard work and punctuality and wants every client to come away from a session feeling "wowed"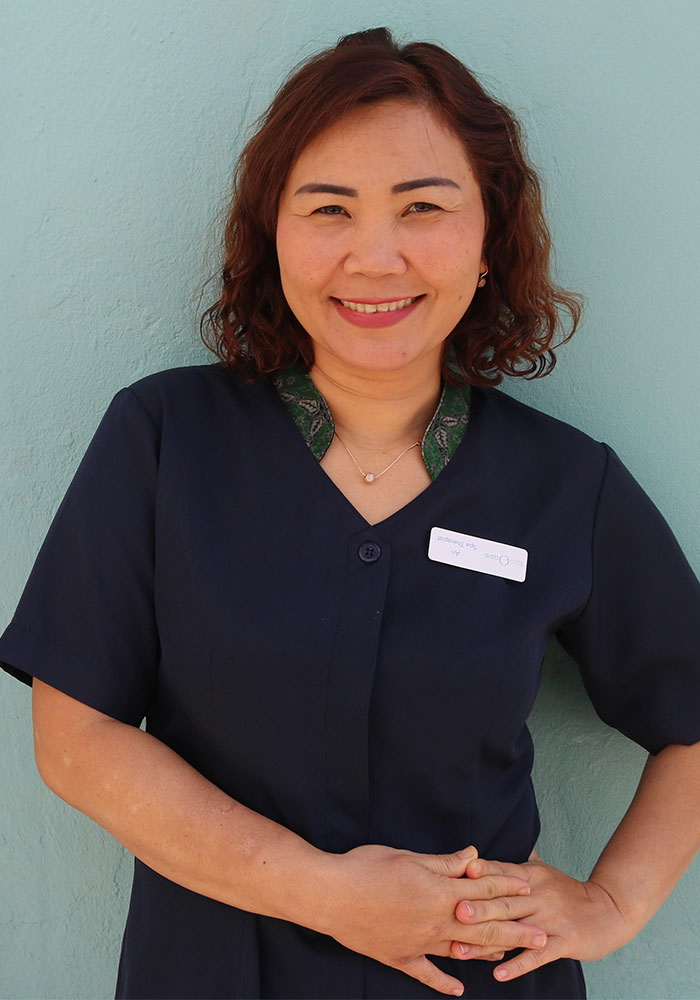 Ari comes to Spa Oasis from Indonesia with 14 years of experience from both Bali and the Maldives. Building rapport with her guests allows her to make the best possible recommendation, leading to guest satisfaction. She has completed Mandara Spa Training in all-pressure massages, facial, manicure, pedicure, eyebrow tinting, waxing and threading treatments. She has received recognition for her philosophy of giving outstanding service. She believes in treating everyone the same, no matter who they are and tries to transmit positive energy with a constant smile. She loves smiles.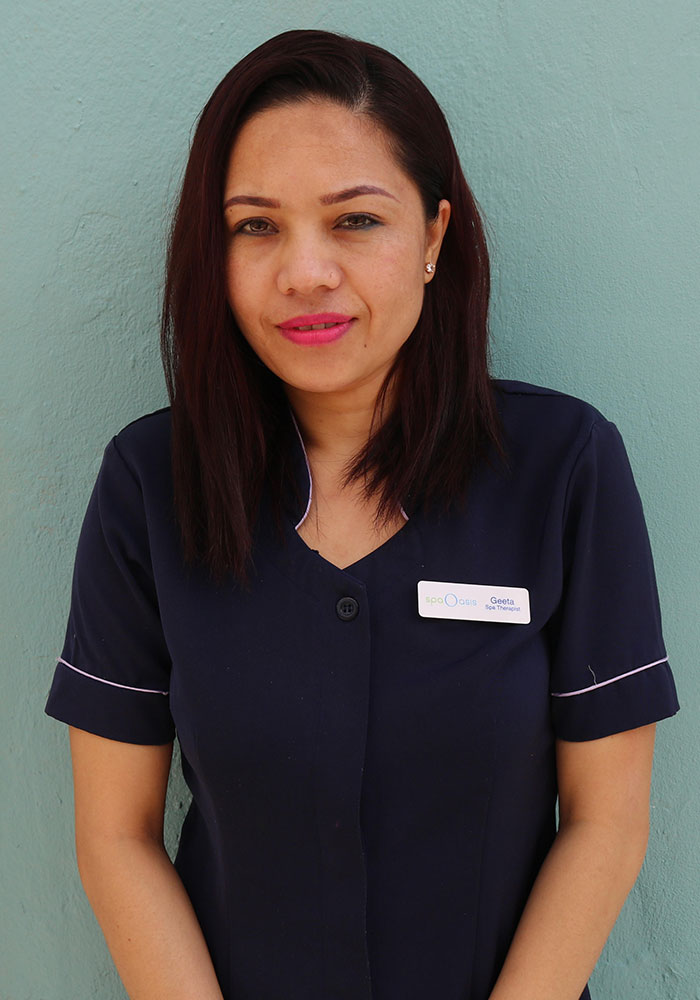 Geeta comes from Bhutan and has 13 years of experience as a spa therapist. Geeta enjoys giving all- pressure massages and is highly skilled in manicure, pedicure, beauty, body and facial treatments. She is a certified massage therapist from Aman Resort in Bhutan. She believes in patience when it comes to her work and life, and that philosophy runs through her relationships with guests. She is gifted with a special touch.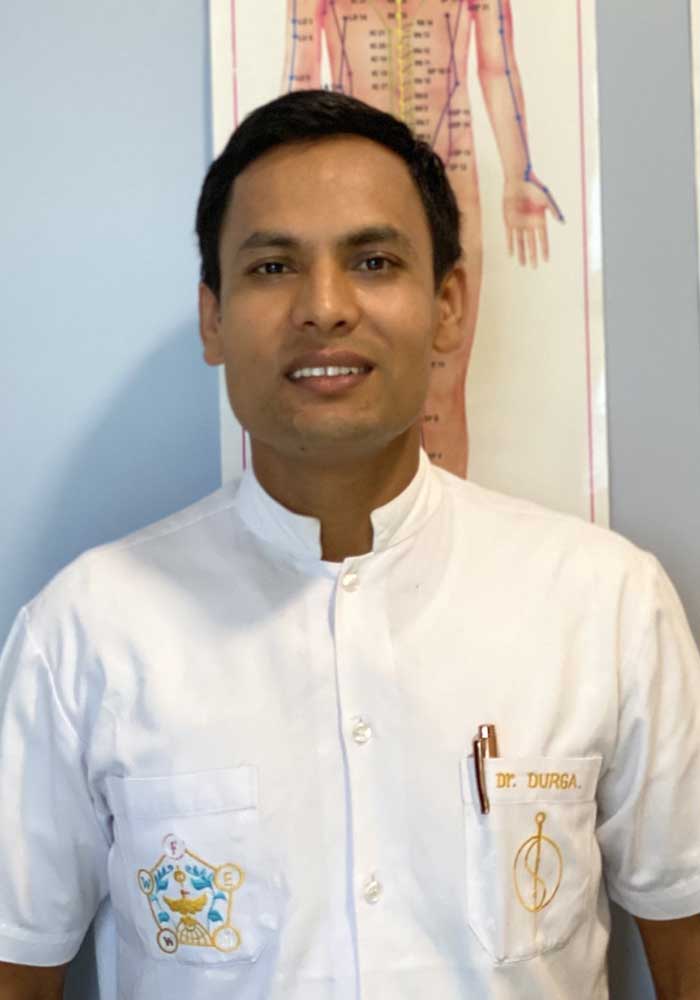 Durga was born in Nepal, practicing Himalayan Medicine and spirituality. Durga studied at Medicina Alernativa Institue in Sri Lanka, where he studied Traditional Chinese Acupuncture and Indian Ayurveda in India. He specializes in Auriculotherapy (Ear Diagnostic & Acupuncture). Durga is trained to view a person's health through Auriculotherapy, tongue, and pulse diagnosis. Durga has 10 years of clinical experience throughout Sri Lanka, Maldives, Celebrity, and Oceania cruises.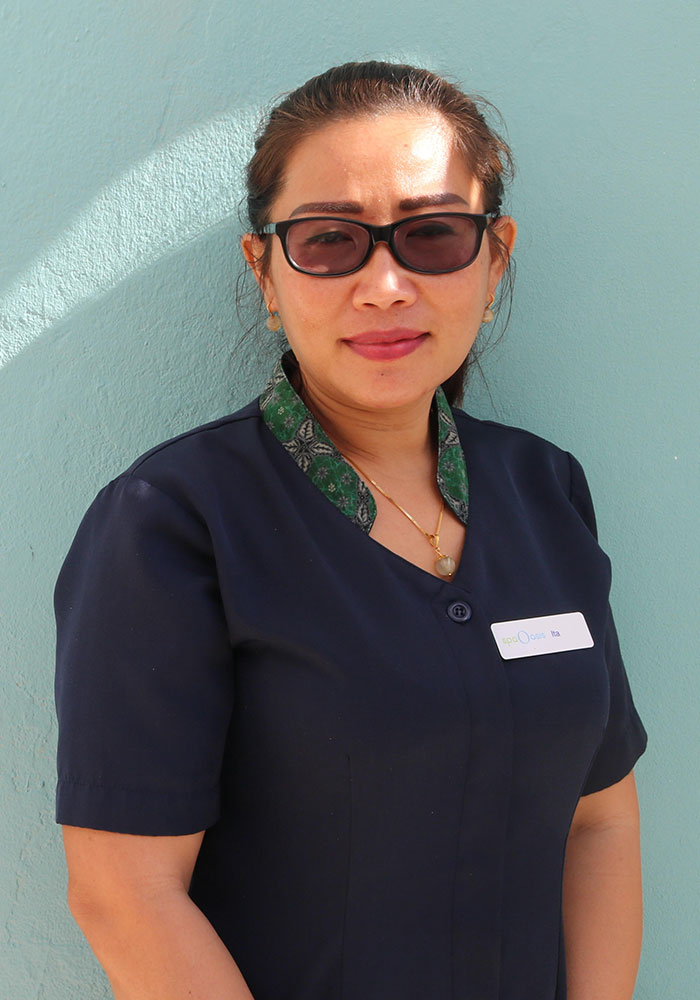 Ita is from Bali, Indonesia and brings 16 years of experience as a spa therapist. She specialises in all- pressure massages, and is certified in facial, manicure, pedicure, eyebrow tinting, and waxing treatments from Jari Menari Spa School. She believes in working from the heart and loves to make people laugh.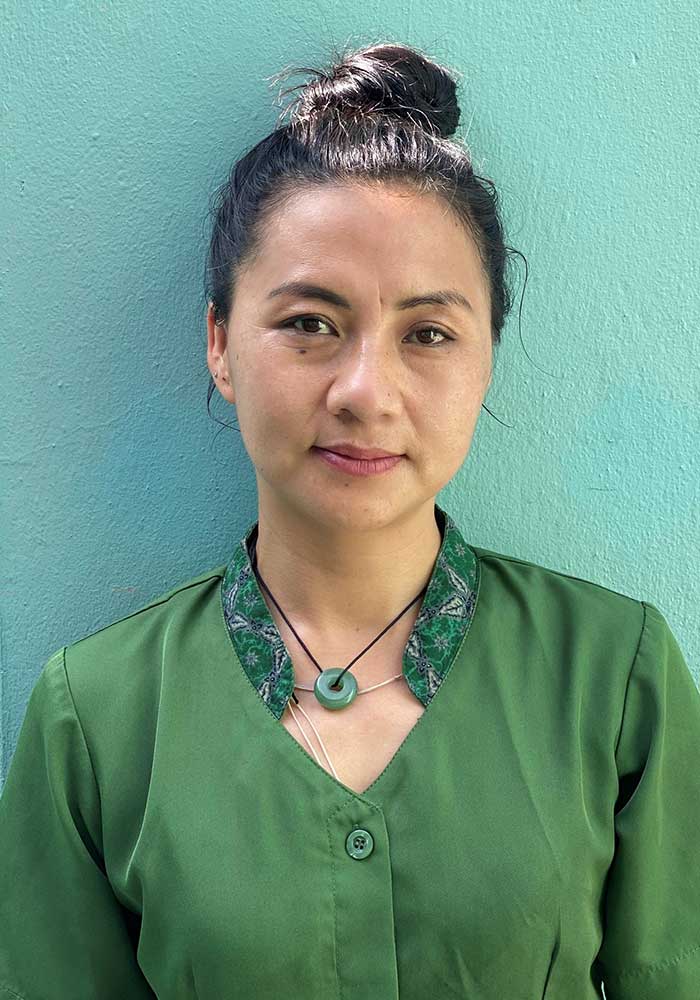 Sonam is from Bhutan. She brings 16 years of experience as a spa therapist. Sonam studied at Ananda Spa Institute. She has trained in different body therapy and energy healing. She understands the root of all healing is the universal energy and love.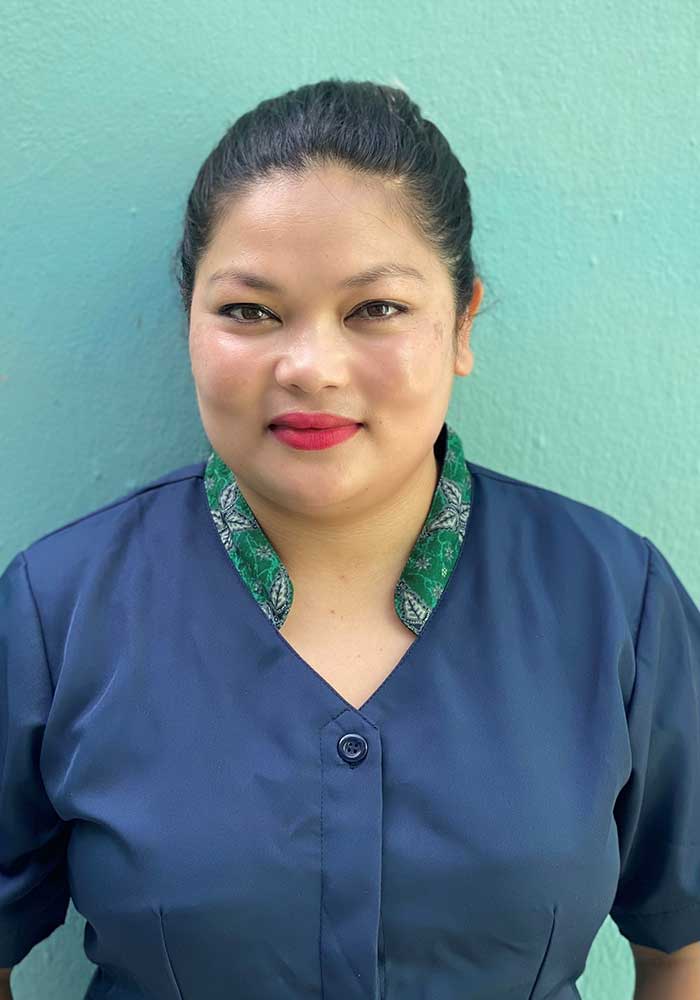 Bhagi is from Bhutan. She brings 6 years of experience as a spa therapist. Bhagi is certified in all pressure massages, manicures, pedicures, beauty, body, and facial treatments. She studied at the International Institute of Wellness Studies (Delhi-IIWS). Bhagi speaks four different languages English, Nepali, Hindi, and Dzongkha.