A Boutique Spa in the Heart of the City
We are pleased to announce that our spa facilities will be moving temporarily as we carry out renovations to our current location. On June 23rd, 2023. Our temporary spa is in the Basement level at 9 SE Pearman Par La Ville Road. Our telephone number and email address will remain the same as follows:
297-2347
As of 19th of June, we intend to cease to carry out any spa treatments at our current location until further notice. Please contact us if you have any questions about the move or our services, we would be more than happy to help.
We look forward to seeing you at our temporary location in soon.
We trust you will be excited to follow us with our improvements over the coming months.
In lieu of our renovations, Our existing promotions for massage from Monday to Thursday will be extended to the whole week including weekends until Cup Match.
Please find below for your kind information:
60 minutes massage instead of $110 it will $85 only.
90 minutes massage instead of $155 it will be $120 only.
Please note: The promotions are applicable only for the following massages Swedish, Asian Blend, Deep Tissue/Sports Massage, Thai, Balinese, Reflexology and Hot Stone Massage
Holistic Renewal
You are unique, which is why we offer a holistic prescription of ancient and culturally inspired treatments, elegantly and individually tailored to you. Unlike anywhere else in Bermuda, our process strives for a true renewal of the self, which begins with an assessment of your individual state of being when you first walk through the door.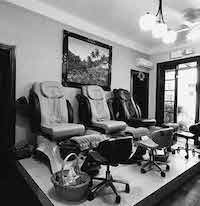 Certified Therapists
Our certified therapists have worked in some of the world's best locations for spa and wellness. They are inspired by their multicultural experiences and have created an exclusive menu of treatments that blend technique and philosophy to serve the body, mind and spirit of our Spa Oasis guests.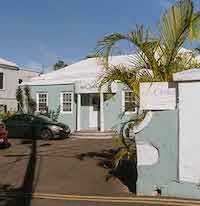 Convenient Location
Laffan Street is a stone's throw away from the major companies, restaurants and transportation stops. We offer on-site parking and are hidden from heavy traffic, which lends to the perfect retreat – morning, noon and night. We invite you to take advantage of our mid-week special offers to discover your oasis in the heart of Bermuda's capital city – Hamilton.
TESTIMONIALS & REVIEWSWHAT OUR GUESTS SAYWORDS FROM OUR CUSTOMERS
"Everything!! People are nice, the place is immaculate, treatments are OFF THE CHAIN and the prices are very reasonable!"
Miriam Simmons (November 2018, Facebook)
" Excellent massage therapist! Convenient location, quality massage chairs for pedicures, accommodating hours of operation. Overall excellent experience, every time!"
Jade Breanna-Lee Williams (October 2018, Facebook)
"I had my first massage at Spa Oasis in October based on referrals. It was awesome. I've never had anyone climb on my back before and work out all of my kinks. Truly a must-have. I am a Therapist myself so this was great."
Nyland Adams (March 2017, Maj's List)
"I had a great massage from Wayan. She's very strong and I did have to have her ease up on her pressure, but she does a good job, she even climbed on my back. Monday to Thursday are discount days, so you can get an even greater bargain. The atmosphere is peaceful and tranquil."
Anonymous
"Spa Oasis on Brunswick St. Accommodating. (I was very late for a scheduled appointment and they still managed to work us in.) Super professional masseuses for a couple's session. Calm and serene environment."
Kent Stewart (October 2019)
"Positive review! Spa Oasis! I just got a gel manicure and standard pedicure. My nails look great and they do a lot to fit people in."
Shabnam Kolia (May 2019)
"One of THEEEEE best massages I've ever had. I left there glowing according to my friends. I know I felt light as a feather. I got the massage with body scrub and body wrap by Surya. AMAZING!!!!!"
Opal Morrison (February 2019)
"I had a massage here and loved it. The atmosphere is comfortable and zenlike. Renuka gave me one of the best Swedish massages I have had - super relaxing but still cleared out the knots. It's like she has four hands! If you are looking for a more local spa with great service and value, I definitely recommend."
D Stern (July 2017)
About us
Oasis Spa Ltd operates a boutique-style wellness day spa located in the heart of Hamilton, Bermuda "Spa Oasis". The spa offers traditional and culturally inspired therapeutic treatments as well as an array of beauty services. The concept began as a home spa with a single treatment room in 2008. Over the years additional improvements have been made to increase our capacity and service offering. With our latest work we now have 7 treatment rooms and 2 pedicure rooms (5 chairs in all). A private outdoor escape in addition to our sauna and lounge.


MONDAY - SUNDAY


9:00am - 7:00pm
14 Laffan Street, Hamilton HM09, Bermuda


+1 (441) 297-2347