Contact Spa Oasis
Call us, message us or see our location below
We are pleased to announce that our spa facilities will be moving temporarily as we carry out renovations to our current location. On June 23rd, 2023. Our temporary spa is in the Basement level at 9 SE Pearman Par La Ville Road. Our telephone number and email address will remain the same as follows:
297-2347
As of 19th of June, we intend to cease to carry out any spa treatments at our current location until further notice. Please contact us if you have any questions about the move or our services, we would be more than happy to help.
We look forward to seeing you at our temporary location in soon.
We trust you will be excited to follow us with our improvements over the coming months.
In lieu of our renovations, Our existing promotions for massage from Monday to Thursday will be extended to the whole week including weekends until Cup Match.
Please find below for your kind information:
60 minutes massage instead of $110 it will $85 only.
90 minutes massage instead of $155 it will be $120 only.
Please note: The promotions are applicable only for the following massages Swedish, Asian Blend, Deep Tissue/Sports Massage, Thai, Balinese, Reflexology and Hot Stone Massage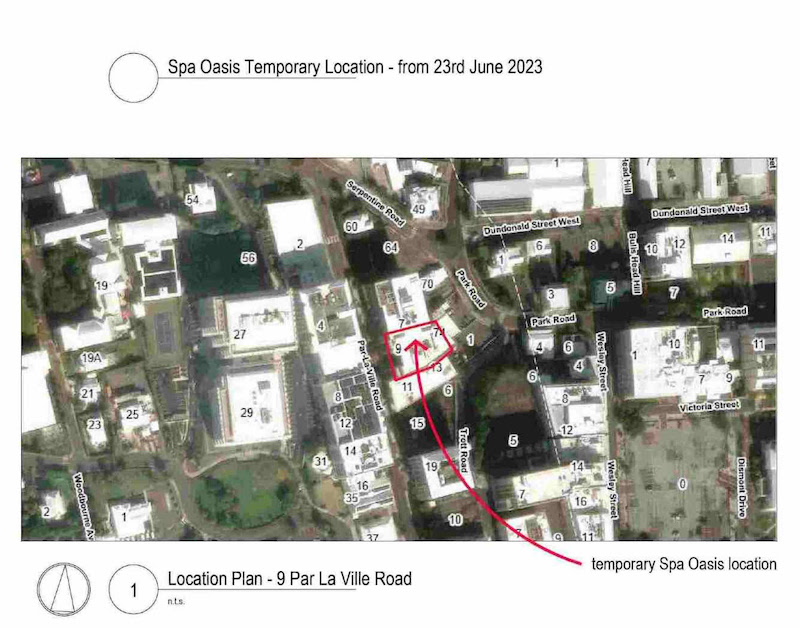 Address
14 Laffan Street
Hamilton HM09
Hamilton, Bermuda
Spa Hours
Monday-Sunday: 9:00am - 7:00pm